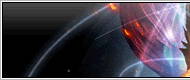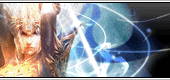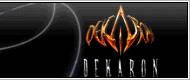 Dekaron News & Events & Guides
Dekaron Skill tree: The Heal tree
Healing Mastery-This skill in Dekaron Dil increases your passive mana regeneration, and most players decide to max this early on for that reason.
Self healing-This is a good skill to use while grinding solo mobs or in pvp. Its the most mana effective one to self heal with. The players that do decide to get this, usually
put only one point into it (until later levels), so they can self heal without switching targets.
Wound healing-This is a good skill to use early on if your partying. It is the most mana efficient single target heal we get. It is a good healDekaron Dil to use if you don't want to waste
mana over healing your tank, or if you simply need a fast heal.
( lvl29)Hyper heal-This is a truly magnificent heal. This is our area of effect heal. Anyone within the casting radius get the heal. However if a player wanders out of the radius before its cast is done they won't get the effect. Likewise, if a player is outside the radius, and at the last second runs into the radius they will get the effect.
Recover-This is your resurrection Dekaron Gold spell. Most players only put one point into this, more points reduce the resurrection sickness and its duration.
Next:
[Source:Mmobread]
[Author:Mmobread]
[Date:10-08-14]
[Hot:]