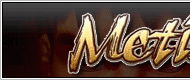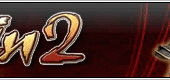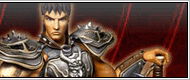 Metin2 News & Events & Guides
Anti-obsession System in Metin2
What is the anti-obsession system? In fact, anti-obsession system is a technical means. In China, it is proposed in 2005 as to solve the status of minors who indulge themselves in online games. The server with such system will move alerts when the playing time of the minor players is more than the health time, namely three hours. And then the experience value and income will be halved and so on. Thus, these ways can promote players offline to have a rest. At present, most of the online games have such system, including metin2 yang.
As anti-obsession system in metin2 yang, the implementing rules and content are as follows. Of course, the system in other online game is similar.
First, anti-obsession system in metin2 yang will determine standards of health game time. Usually, the accumulative time which is under 3 hours is considered as health game time. After the 3 hours, the next 2-hour game time is fatigue game time. And more than 5-hour game time is unhealthy game time.
Second, anti-obsession system in Metin2 has the aim to develop healthy habits of gaming for all players. So in order to protect the users of moderate use and enough rest time, the interval and benefits are restricted in order to guide them to the right way.
Based on the above considerations for metin2 yang players, the method of dealing with the benefits in different cumulative online time is carried out. When the accumulative online time is 3 hours, the game proceeds is as normal; 3-5 hours, the earnings will fall to 50% of normal; 5 hours or more, there will be no earnings.
Since different games have different areas, so for the current role-playing online games, such as metin2 yang, the proposed calculate way is that "game proceeds = the experience value in the game + gained virtual goods." When income is 50%, it means the gained experience value and virtual goods are halved. If it is 0, it means players can no longer gain the experience value and the virtual objects.
[Source:Mmobread]
[Author:Mmobread]
[Date:10-05-21]
[Hot:]