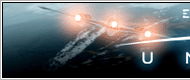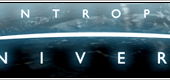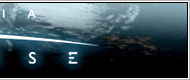 Entropia Universe News & Events & Guides
Online Game Gets Real-World Banking License
MindArk PE AB, operators of the Entropia Universe virtual worlds, announced that the Swedish Financial Supervisory Authority had given preliminary approval in the form of a real banking license to MindArk's subsidiary Mind Bank AB. The license, which constitutes preliminary approval for the MMO bank, will allow MindArk to offer players in-game interest bearing checking accounts, direct deposit, online bill paying and loan services. Mind Bank AB will be the first bank that fully incorporates real money transactions with activities within a virtual world.
"This is an exciting and important development for the future of all virtual worlds being built, using the Entropiauniverse ped Platform. Together with our partner planet owner companies we will be in a position to offer real bank services to the inhabitants of our virtual universe," said Jan Welter Timkrans, CEO of MindArk.
In Entropiauniverse ped, players are able to exchange real money for virtual currency to be used on their in-game expenses. The in-game currency, the PED, has its value tied to the value of the US dollar at the rate of 10 PED to 1 USD. Users are free to "cash out" their PED into real money at any time.
"When deposits are made into Entropia they will actually be made directly into our own bank, Entropiauniverse ped which will follow the strict European banking regulations. The bank will be continuously monitored and audited by the financial authorities. This will provide added security for both planet partners and users. Like all banks in Sweden, our bank will enter the government guarantee program, which will ultimately guarantee users' and partners' funds by the national government," said Timkrans. "We will also be able to issue cards directly to our customers thereby reducing user fees to a minimum."
[Source:Mmobread]
[Author:Mmobread]
[Date:09-07-19]
[Hot:]