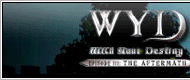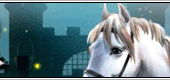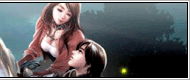 With Your Destiny News & Events & Guides
WYD Review: Weaving your own Destiny 2
With Your Destiny has been around for some time and it seems that it would only last as long as the game keeps players interested. However, with more games getting released everyday that beats With Your Destiny in practically everything, I would think that it's only a matter of time before that interest practically disappears.
At first glance, Wyd Gold would seem that it's a generic MMO. The first impression is that the game is an MU clone, with the surroundings and character sprites having that familiar feel. However, the feeling immediately dissipates as you continue on playing the game.
With Your Destiny is one of those games which is newbie friendly. Not only is the FAQ and the site help chock full of guides that help lessen the burden of trying to explain to newbies, furthermore there are lots of in-game features that makes the gameplay experience more convenient and fun.
Wyd Gold is a grind game in its core, with the PVP system and Academy as mere distractions from the daily grind and boredom. There is basically nothing you can do here in the game aside from leveling and getting those items that are worthy for sieges, PVPs and academy battles. Though it may be true that high levels and the job mix can add flavor to your whole gaming experience, it would only prolong the agony of realizing that you have played a game that's too monotonous.
You can't ignore though the novelty and the fun factor that sieges have especially if you have grown fond of the people who are part of your guild. As in most F2Ps, the only thing that keeps people playing a game is the bonds they share with other players. Thankfully, WYD's Academy system has made sure you get that bond.
For gamers who are looking for a game that is more substantial, I suggest you search for a different game, but if you can stomach the first impression and persevere till you get someplace in the game, you might as well try out WYD.
Next:
[Source:Mmobread]
[Author:Mmobread]
[Date:11-09-18]
[Hot:]