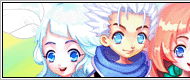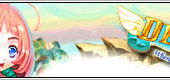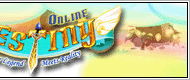 Destiny Online News & Events & Guides
Destiny Online Review: Who Says Playing Won't Pay? Part 2
While I was with my master (ign: Xaleria) she told me that the game in pays you one gold per each hour you play. In Destiny Online the currency is segregated into three, you have silvers (the smallest currency), gold and bullions. The compensation system seems to be a measure of Destiny Online to make its players keep on playing without being too obvious about it. Personally, this kind of system won't keep me playing but it is a good way to at least keep the interest of the players. Though the effect of this is that the economic system is inflated but it's not that high that newbies can't really cope with the prices.
In my history as a MMORPG player, I think Destiny Online Gold is the third MMO I experienced that allows a bot system in-game. In fact, Destiny Online has three types of bot programs that you can use. Upon starting the game you get to use a bot program for about an hour before it expires. Destiny Online's bot program is primarily geared to automated PVE gameplay. To use this legal program however you need to purchase premium points before operation. Also the bot program duration is time-locked to better maximize the "income generation" capabilities of this system.
Overall, I liked my brief foray into the world of Destiny Online. The game still has a lot of things to let you experience that words fail to describe. The game's strength is not its competitive gameplay, visual looks or even its features. If I may even be so bold to say it, but the main reason why players will play Destiny Online is it's simply a fun game to play. Dissecting the game into different categories will show that it's not really a good game to play; however, the true beauty of the game is composed of these separate parts which make Destiny Online Gold a truly enjoyable online game. Player s who are looking for something serious and fun then I suggest you move on to another online game. If you're the type who longs for a fun game and isn't really choosy on what he/she sees and experiences then I suggest you try out Destiny Online.
[Source:Mmobread]
[Author:Mmobread]
[Date:11-09-18]
[Hot:]