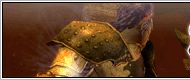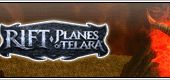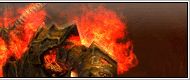 Rift News & Events & Guides
Will Trion World's Rift online game kill World of WarCraft?
No one at Trion Worlds has promised that the company's first fantasy role-playing online game, Rift: Planes of Telara, will be a World of WarCraft killer. Indeed, many makers of massively multiplayer online games have tried to knock out Blizzard Entertainment's online subscription game, but WoW has ruled for six years and it just got a major upgrade with World of WarCraft: Cataclysm, which sold 3.3 million units in a day. But that doesn't intimidate the folks at Trion Worlds, which has raised more than $100 million and has more than 200 people working on a variety of MMOs. Of course, beating WoW is the ultimate prize, since WoW has more than 12 million paying subscribers and it generates more than $1 billion in revenue per year for Activision Blizzard.
Rift is in the midst of closed beta testing, and I've had a look at the beta version up close. The graphics are beautiful and the unscripted dynamic events, where the world can change in an instant, are working as advertised. We had a chance to catch up with David Reid, head of marketing at Trion Worlds in Redwood City, Calif. (and former marketing chief for Microsoft's Xbox 360) about the upcoming Rift Gold, and here's what he had to say:
VB: You've been working for a long time on this game — more than five years. What are you doing with the beta testing now?
DR: The beta process is about testing scalability. How many players can we support? It's about getting some feedback from a number of real users so that we can tune some of these last knobs. But in a lot of ways, beta will be almost like a launch for us. We know that a number of MMO companies have made the mistake of going out with the beta with a product that really should not have been characterized as a beta. They paid for it. We are not doing that kind of a beta. [Laughs]
VB: You're getting close to release?
[Source:Mmobread]
[Author:Mmobread]
[Date:11-04-07]
[Hot:]