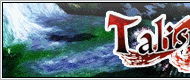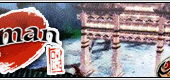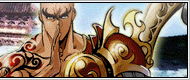 Talisman Online News & Events & Guides
Talisman Online Interview: Going In-Depth on Features 1
Talisman Online is a free 3D MMORPG that focuses around an ancient Chinese legend. All players have talismans which are united with their soul and these can be anything from a sword to a bow. We have managed to get Terry Jin from Miracle Castle to answer some of our questions. The responses were very thorough. I am sure you will enjoy reading through this interview!
If you are interested in learning all about this game, please read the full written review.
Onrpg: Hello! Thank you for taking some time to answer our questions. First of all, can you introduce yourself?
Hi Abubakr, thanks for the great opportunity provided. I come from Miracle Castle product operation team. Members in our team usually know a little bit more about Talisman Online (referred as TO), the game's history and its future, that's why I am here. Personally I am also a big fan of various games, and always fascinated about sharing the experiences among every friend.
Onrpg: Before we start getting into the game and its features, can you please explain the story behind Talisman Gold?
Upon first glance the story is quite straight forward - Evil Master Blood will break out from the sacred seal after 500 years, and a righteous fellowship formed by Monk, Wizard, Fairy, Tamer and Assassin, they will take the lead and fight the evil lord with their own talents. If we look deeper into the background storyline, there are more to discover. There is a well-known ancient Chinese legend - we call it Shu Mountains. In the world of Shu Mountains, every normal people will be able to gain supernatural power, but they need to be lucky enough to meet the mysterious and knowledgeable masters, and then practice really hard. To achieve perfection in the practice, each apprentices will also have their own weapons, it's called Talisman. Talisman might be a sword, dagger or bow, or any other stuff with magic power. To really "own" a Talisman, apprentices will need to "forge" it with their own soul and heart. And a well "forged" Talisman will be a great plus to its masters' supernatural power. I guess now you will know more about the name Talisman Gold.
Just like the Greek Mythology, the legend is so deep into many Chinese people's mind, and there are still quite a few folks believe the existence of supernatural power, as well as the way to retrieve that. If you have ever watched the movie Crouching Tiger and Hidden Dragon, some fighting scenes there were demonstrations of the Talisman spirit and power. And the whole movie was started with a sword (or say Talisman) which was abandoned by its original master...
[Source:Mmobread]
[Author:Mmobread]
[Date:11-08-25]
[Hot:]