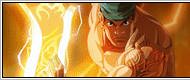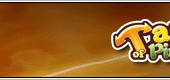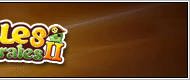 Tales of Pirates 2 News & Events & Guides
Tale of Pirates II: Get Some New Dream City Gear
Tales of Pirates 2 is making waves with the Dream City expansion. Player pirates have been sinking their hooks into all the swashbuckling new content, including PvP-enabled isles and thrilling quests. Helping out the wacky and hilarious islanders by completing their quests is a great way to score awesome new gear, such as bracelets, handguards and belts. Those brave buccaneers sporting these pieces have noticed many envious glances from their fellow peg-legs. If you've been hoping for an X to mark the spot where you can find the new gear, we've got a simple and concise guide to the quests that yield these fantastic rewards. Check it out and then hurry over to Dream City to grab some for yourself!
Bracelets and handguards can be obtained by completing quests for the islanders. Speak to the relevant NPCs for the quests and complete them to earn the cool equipment rewards!
Level 55 Bracelets Quest
Quest Name: Bar Owner's Reward
NPC: Hotel Owner - Dust
Location: Dream City (437, 658)
Prerequisites: 2nd Advanced Class; Level 48 & above
Level 55 Handguards Quest
Quest Name: Red-Bearded Grandpa's Entrustment
NPC: Resident - Red-bearded Grandpa
Location: Dream City (390, 652)
Prerequisites: 2nd Advanced Class; Level 48 & above
The belt reward provides even more powerful stat boosts than the bracelets and handguards, but to earn it pirates must come face-to-face with Dream City's resident terror, Wang Xiao Hu. He appears on the outskirts of the city at 7:30 PM, and when night falls the terror begins! Since he is both the most feared and most hated bandit on the island, he doesn't stick around long and is usually gone by 10:30 PM. Remember to speak to Jingle (379, 599) to get the quest first, or Wang Xiao Hu will not drop any treasure even if you defeat him.
Once he is defeated, Wang Xiao Hu will drop his treasure chest, which may contain the coveted belt! If you've bested Wang Xiao Hu several times already and grabbed all the treasure you need from him, you can turn in unopened chests for an awesome reward of 100K Tales of Pirates 2 Gold and 100K EXP from Jingle!
[Source:Mmobread]
[Author:Mmobread]
[Date:11-12-28]
[Hot:]