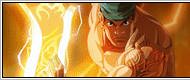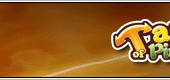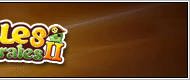 Tales of Pirates 2 News & Events & Guides
Tales of Pirates 2: Save the Damsel from the Dragons
Dragons have a long history in fantasy as powerful creatures that can crush the bodies and spirits of even the bravest adventurers. In Tales of Pirates 2, the infamous Black Dragons are formidable foes fueled by greed. Three Black Dragon brothers are convinced that consuming Princess Meatballs will grant them the power to take over the world. To that end, they have carried out a devious plot and captured the beloved GM Princess. Brave buccaneers must band together to stop the evil dragons from adding the GM Princess to their dinner menu, by taking part in the special event called Saving the Damsel from the Dragons.
When the event begins, the dreadful Black Dragons have already prepared their cauldron and cooking fire for a meal of Princess Meatballs. Pirate rescuers must destroy all the Black Dragons before the water boils to save the GM Princess. Even a dragon-sized pot of water will quickly come to a boil with enough heat, so our heroes have a mere 20 minutes to slaughter all three deadly beasts!
If the Princess is rescued in time, she will scatter treasures galore around the map to thank the plucky pirates for saving her life. If, however, the Black Dragons are not killed within 20 minutes, the poor GM Princess will suffer a horrible fate. If the rescue attempt fails, the culprits will continue to lurk around the map for 2 more hours, giving the pirates a chance to avenge the Princess and salvage their honor.
Who needs a knight in shining armor when the cunning corsairs of Tales of Pirates 2 Gold stand ready to answer the call for help? Grab some glory for yourself and head over to the Black Dragon Lair to rescue the damsel in distress!
[Source:Mmobread]
[Author:Mmobread]
[Date:11-11-28]
[Hot:]