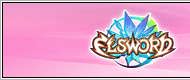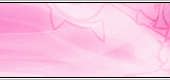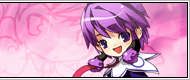 Elsword News & Events & Guides
Sword of the New World Granado Espada Releases Expansion
Soso is a girl who has traveled to Granado Espada from the far away lands east of Ciam. She is highly skilled in the martial arts and is eager to join the ranks of any family adventuring through the New World. Angie is the niece of Jack, the Overseerer of the Reboldoeux Quarry. Like her uncle she is skilled in the use of the Construction stance. She has just arrived in the New World and already has a problem that can only be solved with the help of brave pioneers. Viki is a little boy from El Tejado Verde who is sick, but with your help he becomes a powerful ally who can summon some of the strongest monsters in Granado Espada to fight for him. With his help Pioneers will be ready to tackle the wilds of the New World.
New Maps and Zones The expansion also comes with two new Maps with and fifteen new zones including: Gigante Island, this recently discovered island paradise off the coast of Coimbra. The perfect holiday destination for any tired Pioneer, Gigante Island offers games, fun and battle all in one tropical spot! Also, Andre, the famous fashion designer, has just released his new beachwear line: Andre's Dolce and Granado(Sword of the New World Vis)!
New Events, Elections and Item Store Items The expansion brings new events including Faction Wars, Elections and Andre's Ultimately Fabulous Competition!
Faction Wars pits player against player and Clan against Clan in this mad frenzy to claim the lands of Granado Espada. The Faction that gains the most 'Colonies' will be awarded the power to rule and levy taxes on other players. Also once a month players can make their voices heard by appointing the Leader of each Faction and the Ruler of the New World.
Andre's Ultimately Fabulous Competition is also all the rage. Gamers can experience what happens when End Game Raiding meets End Game PvP! This out of control 2 hour battle royale happens three times a day and no one will want to be left out!
Finally, the expansion will bring a whole host of new items to the item store including new UPC costumes, new back costumes with buffs and a new item that assists players who are upgrading their items by guaranteeing they won't be destroyed in the process(snw vis).
[Source:Mmobread]
[Author:Mmobread]
[Date:11-06-20]
[Hot:]