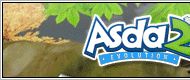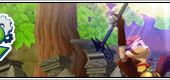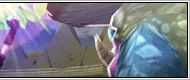 Asda2 News & Events & Guides
Welcome to the Asda 2 OBT
We're excited to announce that the Open Beta has arrived, and has successfully launched! It's been very exciting working up to this point, and we'll be constantly working to improve the game, including any issues which arise.
So what's new with the OBT compared to CBT?
Some changes and adjustments have been made since the CBT. Along with some updated translations and bug fixes, here's some things you can enjoy!
-New Website!
-The Level Cap is now level 50!
-Conquest Land and Sunny Coast have opened for levels 40~50!
-Queen's Palace has opened for level 35~40!
-Night Valley has opened for 45~50!
-Mailing System has been added! Mail messages and items to other players!
-Addition of the Item Mall along with some great new costumes!
Some things you need to know about Asda 2 OBT
Guilds
-To create a guild you must complete the Guild Establishment quest at level 15, NOT level 10!
-You must join either the Light or Dark faction to create a guild, and pay 10,000 Gold.
-To join a guild, you must join the same faction as the faction leader.
For 2 weeks (until 6/3) we will be providing faction transfers for players who joined a faction without knowing these details and were planning to join a certain guild. We will not be providing transfers just because you want to join the other faction because it's winning.
Titles & Pets
The titles system is not yet implemented, as we will be revising the titles to make them different than Asda Story. After all, (Asda2 Gold) what fun would it be if all the titles were the same!
Pets are also not implemented at this time, except the starter pet you get from a quest. We'll be implementing a revised pet system as well. Due to this, we were required to remove all pet items from the Item Mall for the time being.
MP Potions
There have been a lot of complaints about MP potions not being available in the General Shop. For balance reasons, they were not included, however keep in ming MP potions and similar items can be easily obtained through killing certain monsters and crafting. Fish you can get from fishing are also like MP potions, so grab a Fishing Rod and get fishin'!
Open Beta Website
Our official website is now available! You will now be able to access the news and events section, gallery board, DQA, Hero Board, Item Mall, and part of the guides!
However, please keep in mind we are still in the process of getting all the pages up, including player rankings,(Asda2 Gold) the rest of the guides, and more! We'll also be reorganizing the forums to be more appropriate for the OBT. Thanks for your patience!
DQA Response Time
Because we are still working on setting things up, there will be a slower response time than usual when compared to later in the OBT service and beyond. We thank you for your patience, and we'll get to your DQAs as soon as possible. Thanks!
Open Beta Testing Procedure
Please remember, this is Open
Check back on this post later. We'll be adding some things to the "Things you need to know" section as we find some frequent questions!

Next:
[Source:admin]
[Author:admin]
[Date:12-02-10]
[Hot:]