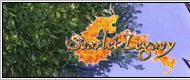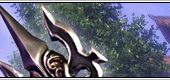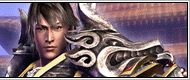 Scarlet Legacy News & Events & Guides
Scarlet Legacy Starts Closed Beta Test
GamesCampus announced the start of closed beta testing for the highly-anticipated fantasy martial arts MMORPG,Scarlet Legacy. Players who got beta key have early access to a massively dynamic fantasy world that takes players through a journey of thousands of quests to save Princess Scarlet.
"The wait is over for fans to get their first shot at Scarlet Legacy, and we think they are going to love their experience," said Uyen Uyen Ton Nu, Head of Marketing at GamesCampus. "We know fans have been anxious to get their hands on this innovative new game, and we look forward to their feedback."
The game features four classes, multiple talent trees, crafting, pet customization and mutation, (Scarlet Legacy Gold)and dozens of minigames. Scarlet Legacy also boasts thousands of quests and a narrative that concerns the player's efforts to save Princess Scarlet from the forces of evil. Players will have the ability to utilize some of the most intuitive gameplay and character control mechanics on the market.

[Source:admin]
[Author:admin]
[Date:11-12-23]
[Hot:]