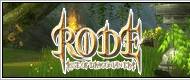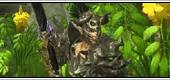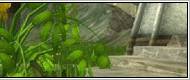 Rode News & Events & Guides
RODE Online to Unleash Final Beta Test This Weekend
Rise of Dragonian Era (RODE), an upcoming free and fully featured MMORPG from Mgame USA. This weekend, gamers can cast themselves into the new fantasy world of Piral, pledge allegiance to their dragon lord, and take part in the war against the forces of chaos! In conjunction with this closed beta test, Mgame USA will award up to $2000 in cash to four lucky players; while additional prizes include video cards from EVGA, surround sound headsets from Logitech, and in-game currency.
RODE plants players in the magnificent but chaotic world of Piral. With two nations to choose from as well as a number of races, classes, and specializations, players will enjoy exploring vast lands and dungeons on their adventure while defeating enemies and overcoming obstacles that stand in their way. Featuring engaging story quests, a pet system centered on hatching your own dragon, extensive crafting and upgrading systems, a premium item store, auction houses, guild system, ground and aerial mounted combat systems, and a forthcoming castle siege mode. In RODE, fans will find a new and immersive fantasy world of dragons, conflict, and adventure.
RODE Features:
An all new world - Explore the world of Piral, ruled by two warring dragon nations both trying to stem the tide of destruction brought on by the evil dragon Deablo. Players will find themselves in scorching deserts, deadly swamps, lavishing castles, lush forests, and more!
Craft your own adventure - Choose between two nations, six races, four classes, and eight specializations as you build your character and set out for adventure.
Take the fight to the skies - RODE features mounted combat, whether it's riding a trusty steed or a soaring dragon.
A fully featured MMO experience... - With auction houses, guilds (known as Tribes), professions, upgrading, and more, RODE delivers all the features of an MMO in an all-new and expansive 3D world.
...without emptying your wallet - Enjoy this full MMO experience without having to pay a dime. There are no monthly payments and you're not required to pay any fee, but for those who prefer a little game enhancement, we give you the option to buy special items and create your own unique styles in our premium store!
A loyal dragon companion – No matter what challenges get in their way, players will always have their trusty pet dragon, which they hatch from a special dragon egg, to accompany them on their journey!
-Secure your castle, protect your lands - Soon after launching, RODE (Rode Gold)will add a new and Castle Siege mode in which players can take over castles and defend them from enemies.
Participants in this weekend's closed beta test will be automatically eligible for the chance to win a number of prizes from Mgame USA. Four lucky players will each receive $500 in cash, while many others will pad their digital wallets with free in-game currency. Four lucky gamers will win a new, state of the art video card from EVGA (a $200 value), while eight fortuitous adventurers will walk away with new Logitech G35 surround sound headsets (valued at $130 each).
The once peaceful Piral has been cast into disorder following the return of the dark dragon, Deablo, forcing the great lord dragons Firean and Azurian to defend the world against the forces of chaos. Are you ready to step into the chaos and fight for the future of Piral?

Next:
[Source:admin]
[Author:zqq]
[Date:12-04-09]
[Hot:]