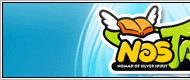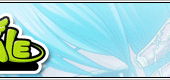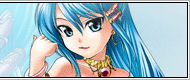 NosTale Online News & Events & Guides
Nostale Review: Being Cute is The Next Best Thing 1
Nostale is a cute 3D MMORPG that is jam-packed with features aside from questing and grinding. The game puts you in the shoes of an adventurer trying his/her luck in the world of Eastmile.
Nostale is a world that's fun, cute and full of things to discover. The game's vibrant background will make anyone want to play unless they prefer more serious themed games. The world of Nostale reminds me of kids games which I think is a deliberate act from its developers. The game gives off an innocent and carefree atmosphere that is normal in this genre of MMOs.
The game has a wonderfully created gaming atmosphere. The bubbly atmosphere's a dime a dozen in a lot of MMORPGs out now. If you look at the game's graphics alone there's nothing that separates the game from others like it. The good thing about the game is that that's not the only thing it has.
As I've mentioned a lot of times, Nostale Gold has a lot of features that sets this mmorpg apart from other games that have the same theme and gameplay. The game has a lot of features that you can spend time on aside from the usual questing and grinding.
The first obvious and most recognizable feature in Nostale is the pet system. The pet system of Nostale is very user friendly and very much integrated into the game system. You can actually capture the monsters you get to face in the game. What I like about the Nostale pet system is that you get to capture the pets from the get go.
You get to actually experience the pet system from the start. The integration of the pet system in the newbie's quest is a good way to emphasize the importance of pets in your Nostale Gold gaming. The fact that you can capture, keep and nurture the pets you have is another good point of the game's pet system.
Next:
[Source:Mmobread]
[Author:Mmobread]
[Date:11-08-26]
[Hot:]