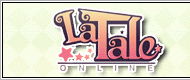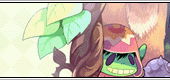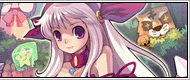 Latale News & Events & Guides
Mecha Empire Rises in La Tale
A new world is emerging in Latale Ely, the 2D side-scrolling MMO from OGPlanet, as the Mecha Empire expansion launches tomorrow.
Mecha Empire is an industrial, steampunk-inspired world that presents players of all levels with new challenges and rewards. From Scrap Valley, where lower-level players will explore a stark environment cluttered with the City of Iron's cast-off remnants, to The Factory, a dangerous dungeon where sentient robots lie in wait for players over level 150, Mecha Empire has something for everyone. Each of the Mecha Empire's six distinct areas - The City of Iron, The Big Apple, Scrap Valley Entrance, Scrap Valley Exit, The Factory and The City of Iron Class Change Center - offer a distinctively dark yet gorgeous change from the game's typically colorful, pastel art style.
This new update also introduces two new high-tech job classes: Engineers and Meisters. Engineers are proud, hard-working people who use their knowledge of ancient mechanical civilizations to advance the Latale Ely universe. Instead of more traditional swords or staves, they wield toolboxes filled with all the equipment they need to fix any problem. At higher levels, Engineers can gain access to the Meister class and the ability to fight from airborne robots known as Magnergs.
"With the launch of Mecha Empire, we're introducing an entirely new atmosphere in Latale Ely," said Ross Park, producer of La Tale. "The new zones are darker and grittier, standing in sharp contrast to the cheerful, lighthearted feel of most of the game's other areas. Mecha Empire adds new depth to the Latale Ely universe."
[Source:Mmobread]
[Author:Mmobread]
[Date:10-05-26]
[Hot:]