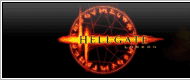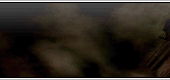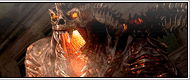 Hellgate London News & Events & Guides
London, Future Updates are All About Stronger Community
HanbitSoft, Inc. announced today that Hellgate London, an online action RPG developed by Redbana US Studio, will focus its future updates on strengthening community features. During Hellgate: London's meeting with fan gamers on the 16th, producers and marketing managers revealed plans regarding the direction of future development and new features to be updated.
Maintaining the Speedy, Thrilling Action Game Elements and Strengthening the Community System
Hellgate: London's future development direction will be focused on strengthening community features while maintaining the speedy and thrilling action game elements, as many users have wanted better community functionality for quite some time. HanbitSoft revealed the new content that is to be included in the next large-scale patch, which is expected to be released soon. In the upcoming update, HanbitSoft plans to combine the two game play modes, unifying the split two communities into one. Also planned are class balance improvements and differentiation of each of the 5 acts. Gamers who attended the conference applauded this announcement.
Hellgate: London Switches Over to a Free-to-Play Model
During the conference, HanbitSoft also announced that Hellgate Palladium will soon be serviced in a free-to-play model. This was the first time that any related official announcements had been made. HanbitSoft explained that by switching over to a free-to-play model, users will feel less burdened, opening the doors to a larger, more diverse gaming community. The date of the free-to-play switch over is undetermined at this point, but HanbitSoft stated that more news will be released through the official Hellgate Palladium website soon.
It remains unclear if the game will be available for EU and US players as well.
Next:
[Source:Mmobread]
[Author:Mmobread]
[Date:11-08-30]
[Hot:]